Manuel Álvarez Bravo by others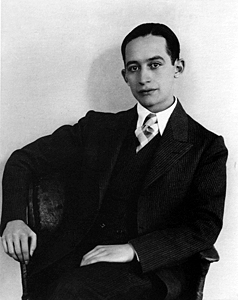 "Manuel Álvarez Bravo, contrary to thinkers who work with their hands using their brain, work with their brain using their hands. I like to imagine him as a Saint Denis who is a saint who has his head in its proper place, because he has it in his hands."

Javier Villurrutia
---
"Los títulos de Manuel no son cabos sueltos: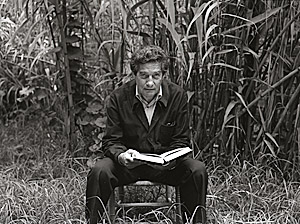 "Manuel's titles are not odds and ends:
they are verbal arrows, flaming signs.
His eye thinks, His thought sees,
His gaze touches, His words burn."

Octavio Paz
---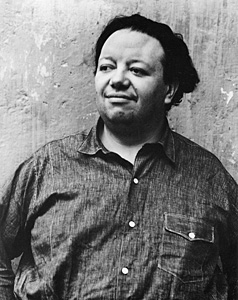 "Manuel Álvarez Bravo is hypersensitive, with an incisive and profound mentality, open to all experiences and conducive to all curiosity. When he felt the need to express himself visually, it was not by accident that he chose photography as a means. The rigorous and precise technique of this was clearly what least threatened to interfere in his sensitivity and the work. And so, the discrete and profound poetry, the desperate and fine irony emanate from Manuel Álvarez Bravo's photos like particles suspended in the air, which make a beam of light penetrating a darkroom visible."
Diego Rivera
---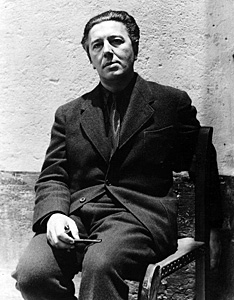 "He has shown us everything that is poetic in Mexico. Where Manuel Álvarez Bravo has paused, where he has stopped to photograph a light, a sign, a silence, is not only where Mexico's heart beats, but also where the artist has been able to feel, with a unique vision, the totally objective value of his emotion."
André Breton
---
"For a long time, when someone mentioned Mexican photography, only one name came to mind: Manuel Álvarez Bravo. Before a new generation emerged, the dimension of his work hid any other work produced in this field of the arts in Mexico. He is one of the giants of twentieth-century photography, and he represents not only an entire country, but also a style and a school of making images. In the inimitable photos of Álvarez Bravo, each image is a world in itself, governed by his own logic, in which the uncommon becomes ordinary."
.
Nissan Perez
---

"His work is firmly rooted in his love and his compassionate understanding of his own country, its people, their problems, and their needs. He has never ceased to explore and to know all of this intimately. He is a man who has dominated a field that he meticulously respects and employs to speak with warmth about Mexico, just as Atget spoke of Paris."
Paul Strand
---
Manuel Álvarez Bravo imprimiendo en platino/paladio, Jain Kelly, 1976.